Travel hacking allows for very cheap travel. And it is one of the biggest enablers for a location independent life.
[well]
To understand the basics of travel hacking, you should read my two previous articles on it:
[/well]
Yet I know travel hacking is not for everyone.
And I wasn't sure how I could continue to rack up those award points for flights, as I will have a low income year. A figure that's likely to be below $30K USD.
So to you help you figure it out for yourself, I will be sharing my latest experience with applying for 3 additional travel credit card offers.
My Current Financial Situation
I want to be as open and upfront as possible about my financial situation, before I get into the details of what cards I applied for.
For the first half of this year, I had decided I would make travel itself my main focus. This meant putting paid work aside, and only earning $750 in income up until the beginning of August.
My credit score is 814, as reported by my free creditsesame.com account. Which is a rating of excellent.
I have $7k in debt, and 100% of this is in student loans.
I have roughly 20 open credit card accounts already, yet I only utilized 2% of my available credit.
For all of my credit applications, I reported my expected income as $30k for this year through self-employment.
So how much does income really matter?  And will claiming self-employment as sole source of income have a negative impact?
I'll be finding out the answer to these questions, by applying for some of the most sought after travel credit cards.
The Credit Cards
For the past year I have relied on frequent flyer points from my American AAdvantage and British Airways Avios accounts.
But as I've been paying out-of-pocket more frequently, due to flight destinations with few flight routes—such as La Rèunion (within the Indian Ocean), Madagascar, and New Caledonia (Micronesia)  I now want to diversify with more flexible award points.
So these are the cards that I had applied for…
American Express SPG Business Card
SPG points are probably the most valuable award points out there, as they convert to many other point systems above a 1:1 ration.
In the past, there were foreign transaction fees associated with the card. But as of August 2015, these foreign transaction fees are being done away with for the Amex SPG card.
And since I've previously held the Amex SPG Card, I figured that the safer bet would be to apply for their business card instead.
As of July 2015: 10K SPG points with first purchase. 15K additional, if a $5k minimum spend is met within 6 months of card membership.
Chase Sapphire Preferred Visa
Another amazing award card is the Chase Sapphire Preferred. Award points can be transferred to most other point systems at a 1:1 ratio. And a 20% discount is applied for travel booked through Chase's Ultimate Rewards online store. If you want to, you can even redeem cash back from your award points.
I actually earned a signup bonus from this card before, and later canceled it due to an approaching annual fee that I didn't want to pay.
In hindsight though, I should of made the Sapphire Preferred my primary card these past few years. So why not try for a second chance?
As of July 2015: 40K award points (redeemable for $400 cash back) after a $4k minimum spend is met within 90 days of card membership. First year's membership fee of $95 is waived.
Barclay's Miles & More MasterCard
Just to mix in some more diversity, I also applied for the Barclay's Miles & More MasterCard. This card provides Star Alliance award points, which could be especially useful for finding award flights within Asia and Europe.
As of July 2015: 20K Star Alliance points after your first purchase, and an additional 30K points when you meet their minimum spend requirement of $5k is met within 90 days of account opening.
The Results
The only card that I was instantly approved for was the American Express Business SPG card—surprisingly—as I thought this would be the most difficult card out of the 3 to qualify for.
Then a week after applying for the Barclay's Miles & More MasterCard, I received a phone call, and questioned about how many years I've been self-employed. After saying 8 years in response (that's on-and-off… albeit more off than on), I was approved right then and there.
For the Barclay's card I was given only a $4k credit limit. No biggie though. I was able to add $5k of credit from an existing Barclay credit card that I am planning to convert into a no-fee card within the next few months.
Lastly, after not hearing anything back from Chase about my application for their Sapphire Preferred Visa, two weeks after applying, I decided to give them a call.
I was then approved over the phone after confirming my home address, which differed from what they previously had on file.
Wow. Despite having little or no income, I was approved for a 3 credit cards. One that I previously held; an Amex business card; and my 2nd Barclay's card within 8 months.
On top of this, my credit score continues to rise—even with over 20 open credit card accounts.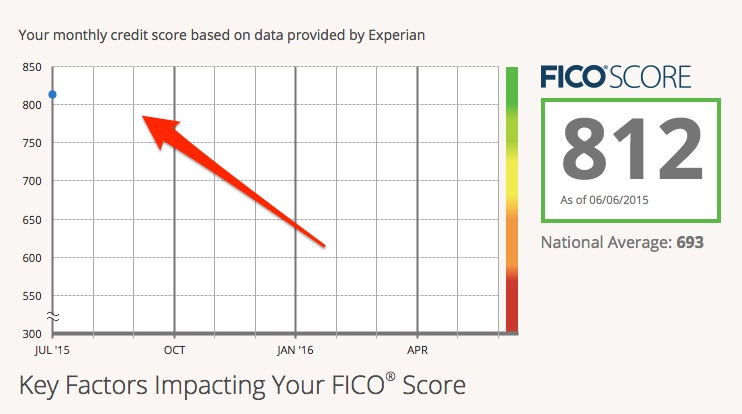 But now there's only one problem…
Meeting the Minimum Spend
Between the 3 new credit card that I have qualified for, I will be able to collect 30K in signup bonuses after just making a couple small purchases.
To maximize the value of these cards though, you actually need to hit their minimum spend requirements—which is $14k between the three. As there are an additional 99K in award points to be had by doing this.
Yet, how could I hit such a high spend? Realistically, I only have about $5k in qualifying credit card purchases that I can make within the next three months.
Well, this is where "manufactured spending" comes in. A practice that ranges from harmless tactics to really questionable things. Such as buying U.S. mint coins with a credit card to gain free rewards at the cost of U.S. tax payers.
It is something I have stayed clear away from until now.
And I honestly don't know if I'll be able to make my minimum spend requirements. But I'm very curious to see if I can. Besides, I always love a challenge!
So I'll be reporting back in a few months on how it all goes down with attempt to reap in all the potential award points from my latest travel credit cards.
[et_bloom_inline optin_id="optin_5"]