You're looking at the entry requirements of Thailand, Malaysia, Indonesia, or some other international destination that you just booked a one-way ticket for — when you read that you must show "proof of onward travel".
Such an infuriating requirement. As you bought a one-way ticket for the reason that you're uncertain about when you'll be leaving or what country you'll be going to next.
Yet one thing is nearly certain when you don't have proof of an outbound flight; if you're asked for it by the international airline you are departing with, you'll be denied boarding. And if you're applying for a visa through a consulate office or embassy, and they require proof of departure, you're application will be rejected.
And you don't want to chance putting yourself in the stressful situation of booking a throw-away flight ticket on horribly slow airport wifi, just minutes before your departure gate closes… or to have your travel plans wrecked, because you couldn't get your visa approved in time.
So does this mean you have to book the cheapest outbound flight ticket you can find, knowing that you'll likely never use it?
Nope. It doesn't.
As I will explain 5 ways to show proof of travel, without having to commit to purchasing a outbound flight ticket.
Book a fully refundable return ticket.
By booking a fully refundable airline ticket, you can provide the valid proof immigration wants to see, with the option to cancel it later at no cost.
Once you pass through the immigration process within your destination country, you can confidently request a full refund for your ticket.
Though you'll need the money available for the cost of the ticket through a credit card or bank account for up to six weeks, as these are usually fairly expensive business class tickets which can sometimes require a few weeks time for the refund process.
You'll also want to be sure to do your homework on the carrier that you plan to book your onward ticket with, as there two things to look out for:
That there is no penalty for canceling your flight. Some airlines will charge as much as $75 dollars for a "refund".
That you can fully refund your ticket online or by phone. You don't want to deal with the hassle and inconvenience of visiting a carrier's office for a refund.
Cancel your onward flight within 24 hours of the booking.
All U.S. ticket agencies are required by law to allow a full refund within 24 hours of booking a flight ticket.
"passengers will be able to hold a reservation without payment, or cancel a booking without penalty, for 24 hours after the reservation is made, if they make the reservation one week or more prior to a flight's departure date" — U.S. Department of Transportation
And website such as Cheapoair.com, Orbitz.com, and Expedia.com abide by this law.
Don't take any chances on this policy though — make sure that there is clear statement that a flight is refundable within 24hours before booking, such as this:

After booking your ticket, wait for a confirmation e-mail that states your name and flight information. Print it as proof. And then cancel your ticket without a penalty.
And while I've personally used this method 20+ times without an issue, it's been rumored that Airline staff are smarting up to this travel hack by checking online to see if your ticket confirmation number is still valid.
But if you want to play it safe with your visa application or international flight, this next option might be better for you…
Use an onward ticketing service.
If your time is more valuable than money or if you don't want to risk the chance of making a mistake when booking a temporary onward flight ticket — then have an online service handle it for you.
FlyOnward can provide you a valid outbound flight as proof of onward travel plans. They call it "renting" a ticket, but it is no different than the techniques I'm describing in this article; with the important exception that they're taking the risks in exchange for a fee, which starts at $10 dollars.
You can specify when you want to receive your ticket, and for how long you want it to be valid for. This way you can have proof of travel that is actual valid at the time your documents are checked.
FlyOnward does offer a guarantee, but understand that this is nothing more than a 7 day refund policy. While I haven't heard anything negative about their services, don't expect them to take any responsibility for the cost of your missed flight or for having a visa turned down due to invalid proof of an onward ticket.
Fake it till you make it.
Signup for a free TripIt account to create a travel itinerary which includes your outbound flight.
You can add an onward flight to TripIt for planning purposes, without actually having to purchase the ticket. And be sure to include your actual inbound flight information, for added authenticity, before you print your planned itinerary.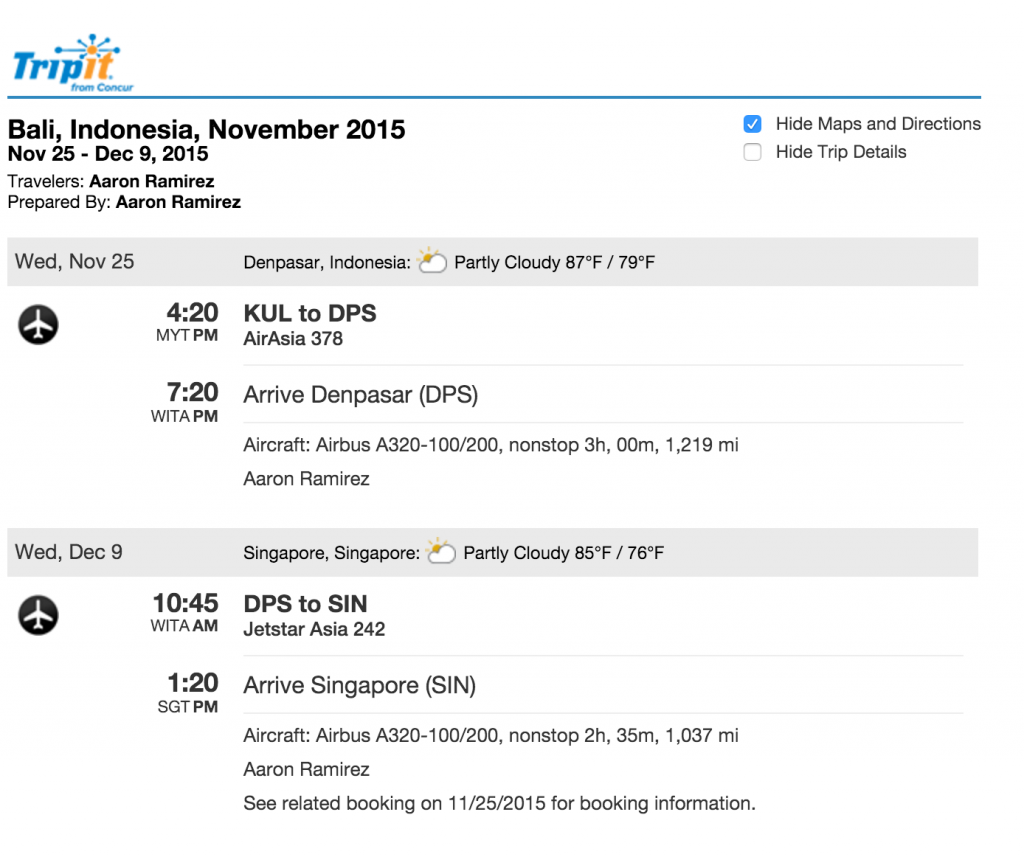 No one should should shout at you, "Did you really purchased this ticket already!?", but if they do…
In a pinch, show them the money.
Immigration is ultimately looking for proof that you have the means to support yourself during your visit, along with no intentions to stay or work within their country illegally.
Technically, if you have records showing your financial means to get out of the country again (recent bank statements, credit cards, etc…), that should be enough.
Yet bank records are not always accepted for visa applications, and airlines are very cautious about accepting this as sufficient proof.
In the case of airlines, they are afraid of having to pay out of their own pocket to fly you back from your destination (or even pay a fine), if you are refused entry by immigration due to incorrect documentation.
As a traveler, you can request a waiver to sign, which states that you'll pay for your own return fare if you are denied entry. And this document is usually backed by the collection of your credit card information by the airline.
Moving onward…
No matter how you go about showing proof of onward travel, whether you need it for boarding an international flight or in order to have to a visa application approved, keep in mind these final points:
Print out your proof of ongoing travel in advance, as showing your ticket or itinerary on a portable device screen is not always accepted.
Booking a fully refundable outbound ticket is the only free and legitimate option for showing proof of outbound travel plans, though you'll need the money to float for the ticket.
Present your proof of travel with confidence. And no matter how unreasonable an airline or immigration officer may act, always keep your cool. An argument could easily bring ruin to your travel plans.
If your proof of an onward flight is questionable, bring recent bank statements that can show that you have adequate funds to pay for your travel expenses during your temporary stay.
Bon voyage!
[well]
If this article has helped you to proceed onward with one-way travel, even when a country's entry requirements forbid it — the best way that you can thank me is by sharing this blog post with your friends.
Cheers!
-Aaron
[/well]