Whether you are traveling for 2 weeks or 2 years, what you pack can be crucial to your enjoyment. As every non-essential item that is taken with you, will become your burden.
In mid 2012, I first wrote on how I'm packing for a year of travel. But now that year has stretched beyond 2, and I have another 7 month leg of travel to prepare for. So I've recently re-examined all that I'm taking with me. And born from this great ponderance of gear are the 10 most essential—yet unexpected—items to pack for world travel.
A Stealth Wallet
Far more useful than my money belt is my ultra-stealth undercover wallet.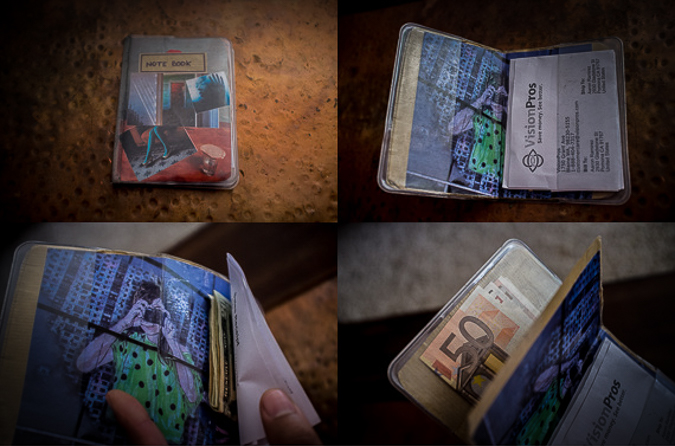 Whether I'm in Cambodia or back home in the States, I can leave my wallet on the table while having lunch without a single worry that some opportunist thief is eyeing it. That's because I stash my cash and cards in something that looks nothing of a wallet. Even when it's open, all my currency is obscured from view. So when I soon make the stupid mistake of forgetting my stealth wallet on that very table, I no longer go racing back out-of-breath. As so far, it's never been bothered with.
You can make your very own stealth wallet with 2 pieces of sturdy paper and a clear plastic passport protector. But you can also search Google for "Paper Wallets", to buy one pre-made.
A Quality Day Bag
When I'm off exploring for the day, it's not my large travel bag that I take around with me. As when I have the chance, I make sure to leave it behind at my hotel, hostel, or even the last cafe I stopped at. I can do this, because of my smaller day bag. And what I look for in a daypack are 2 things in particular: comfort and security.
Comfort means having well padded straps, easy access to my water, and adequate room to carry all of my valuables if I need to. I can't always trust leaving anything expensive behind at times. Which is often the case in many countries, including developed nations. Which brings up security.
Hint: if all of your valuables can't comfortably be taken with you in your day bag, think hard on whether or not all of it is worth taking.
For a trustworthy day bag, I recommend zippers that allow the use of a small lock. When you are packed in like sardines on a subway car, you don't want to worry about some sneaky little hand finding its way into your bag.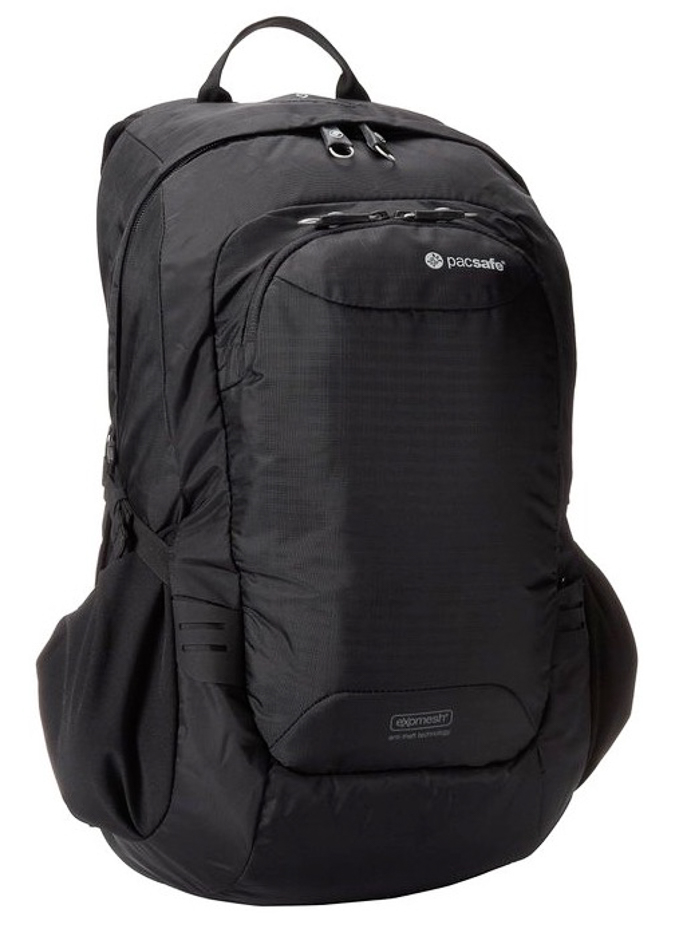 The Venturesafe™ 15L is my bag of choice. Built in clips to lock down your zippers; shoulder straps that can be secured around objects such as a table leg; slash proof; RFID blocking passport pocket; and an incredibly comfy and quality build.
Need security in a pinch? Just wear your daypack on the front of your body.
A Fully Sealable Laundry Bag
A full day city walk or jungle trek will leave you with some funky socks at best. And dealing with wet cloths that can't be immediately dried out can later force you to wash out everything in your pack. My solution? A completely sealable and compressible laundry bag.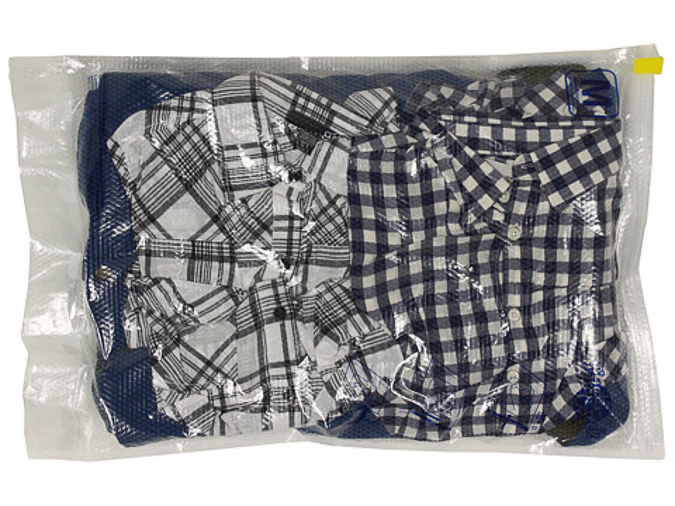 The Eagle Creek Compression Sac has lasted me over 2 years, that includes going into the dryer by accident on more than 1 occasion.
Light Weight Ultra-Comfy Shoes
Taking care of my feet is one my biggest priorities while abroad. Cause well, travel foot can get pretty damn bad…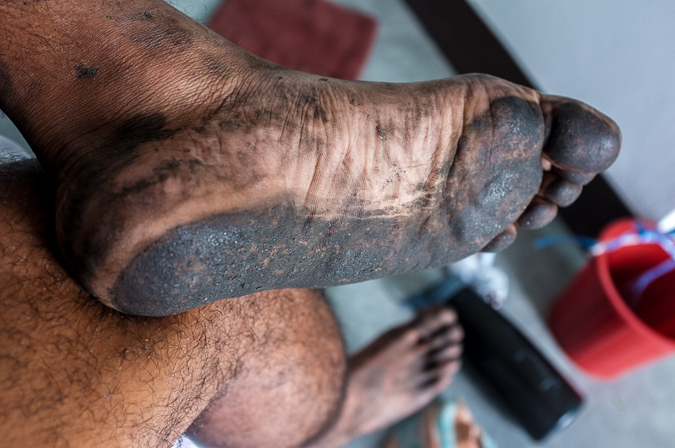 The result of an insane and all out water festival (Songkran) in Chiang Mai, Thailand.
I've relied on a cheap pair of flops, casual street shoes, and Keen's amphibious hiking sandals for everything—which includes getting to the top of 4 high altitude volcanoe peaks across the world (one involving snow.)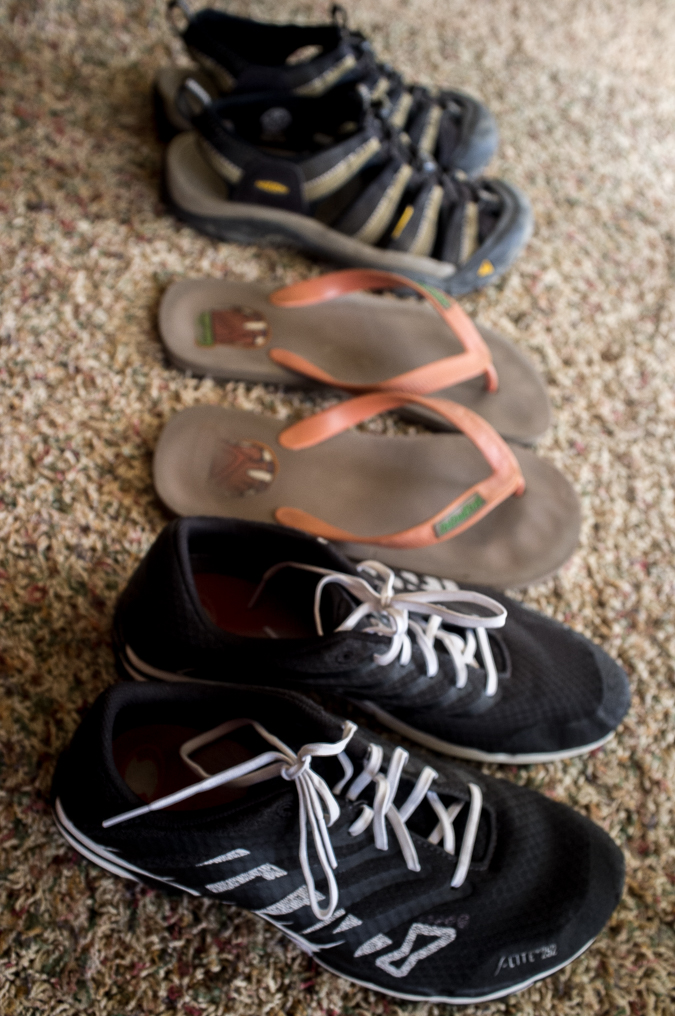 For 2015, I'll be experimenting with some amazingly breathable, minimalist running shoes.
Want to make your favorite pair of kicks crazy comfortable? Pair them up with a high quality insole. Superfeet is my go-to, and can be found at most sport shops in the US.
A Keyless Lock That Can be Opened Blindly
You'll come across accommodation throughout the world that require a lock in order to secure your belongings, and in some places, to even lock your hotel room. If you show up unprepared, you'll either have to buy a lock onsite or use an untrustworthy loaner from your hotel or hostel. I have zero trust in these, and so I always pack my own: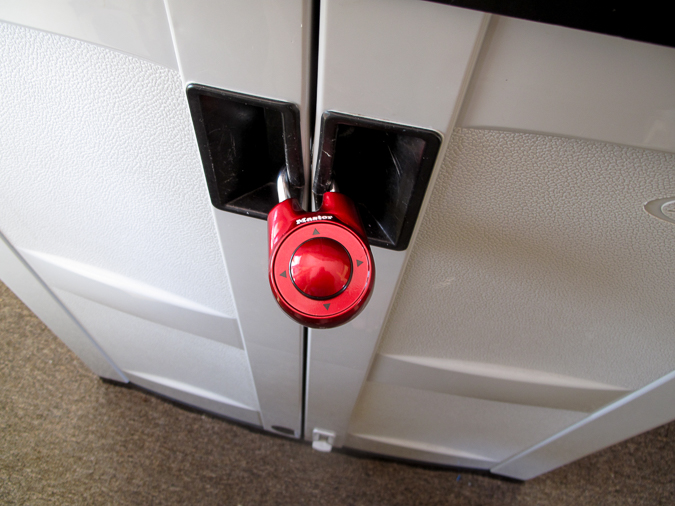 My Master Speed Dial lock.
The above lock is sturdy and requires no key, which means you have one less thing to worry about losing and that it cannot be picked. There's no combination numbers to look at either, so the lock can be opened while it is concealed from view or within complete darkness. Something I've had to do on multiple occasions. Oh, and because it looks so strange and unusual, it will shoo away all but the most determined thief.
Hiking/Running Socks
Did I mention how important it is to take care of your feet? Good shoes are not enough, and you'll want to leave those pathetic cotton socks back at home. A quality pair of hiking or running socks will last you years.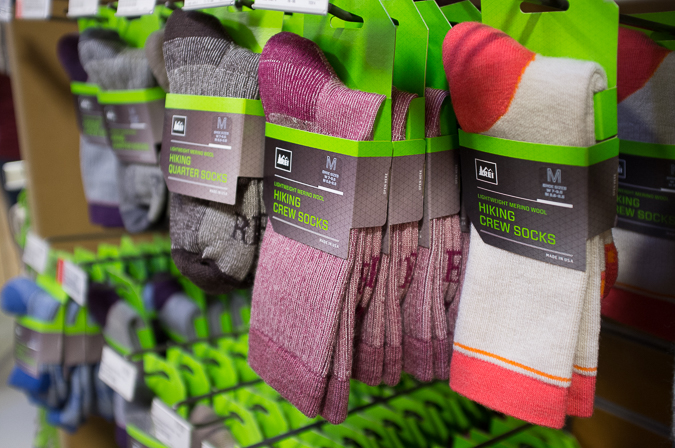 If they are good enough for a marathon or Kilimanjaro, then they are good enough for travel.
E-reader/Kindle
Between all the flights, trains, ferries, buses, and beaches; travel creates more down time than I can nap off. I've read over 30 books this past year alone, but I would never lug around as many in their physical form. Thanks to my Kindle, I keep it all digital.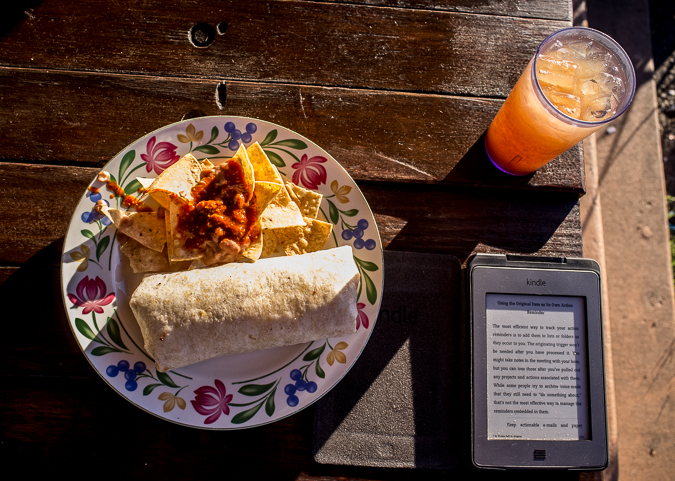 If you already plan to take a tablet device, such as an iPad, you're set. There's a Kindle App available for almost all Android and iPhone devices.
Quick-dry Clothing
Clothing is an area where you have to be cut-throat selective. It is easy to get caught up in imaginings of how you'll impress all who you encounter, in your attempt to teach the world a thing or two about style. But you don't want to make the mistake of overloading your bags with your nicest shirts, pants, and/or dresses that are ultimately too heavy to wear in any climate close to being humid, along with requiring ages to dry.
Practicality trumps style when it comes to me travel, but this also doesn't equate to looking like a bum or woodsman on all occasions. For my next 7 months of travel, from my toes on up to my head, all my cloths will be quick dry. This includes a versatile pair of outdoor pants that look good enough to walk into a bar with; 3 pairs of shorts; 3 synthetic or cotton blend t-shirts that can dry overnight in most environments; and two stylish button up shirts that can be worn in both humid and cold locations.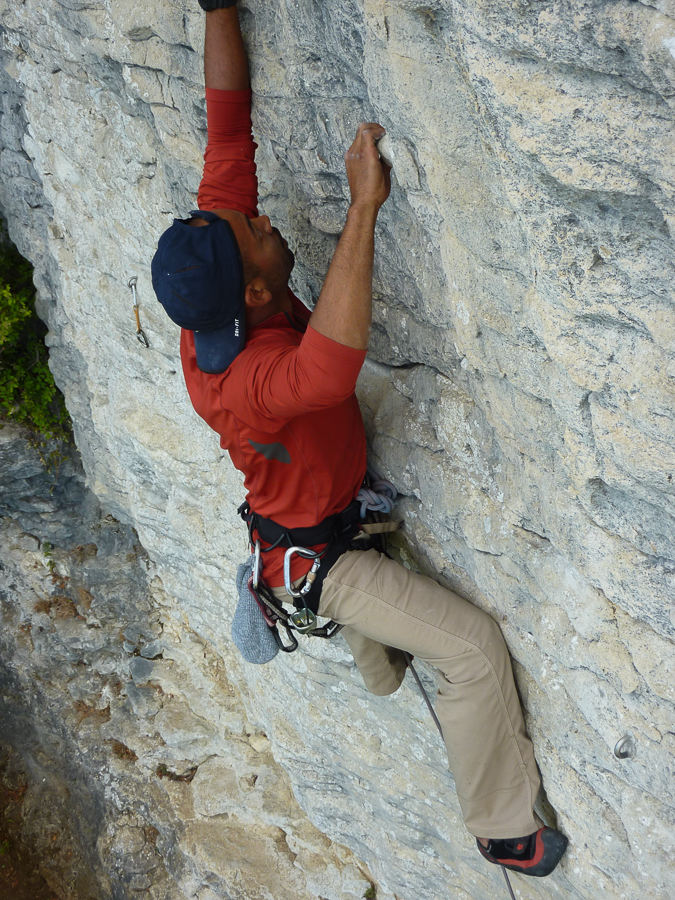 And the cloths that last the longest? Well, that's sports and outdoor gear. Even my undies are sporty!
Global Dumbphone/Inexpensive Smartphone
When I travel, I want to be able to stay in touch with the locals I meet or to call my next hotel for a reservation confirmation. But I would be a fool to pay international roaming charges. Luckily though, in nearly every country (including the US!) you can do so for from $2 to $20 bucks a month. You'll just need an unlocked global GSM phone.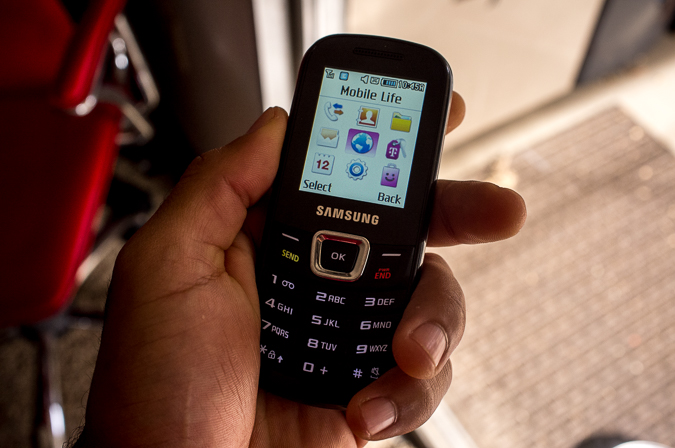 An adequate dumb phone should not set you back more than $25 US dollars.
I was originally using my iPhone for all of this, but once that was stolen over a year ago I've been using dumb phones or "feature phones" that I don't have to stress over.
Recently though, I caved into technology and bought a very inexpensive smartphone. GPS and the ability to tether internet will be a great luxury. Because even the remote areas of the world that lack electricity and clean drinking water, somehow have 3G. That's progress for you.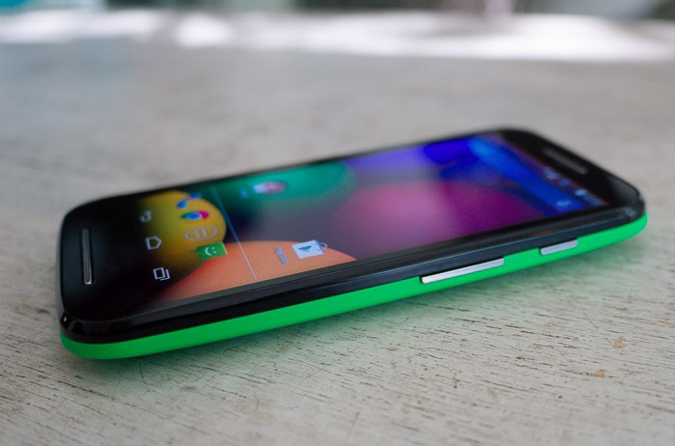 I now have a Motorola Moto E Global GSM Phone. It has a decent battery, latest version of Android, and can be found for under $120 without a contract.
Travel Journal(s)
The written accounts of my journey are of equal importance as the photos I have captured. In other words, my travel journal is priceless to me. Whenever I flip through my journal and read my previous thoughts, I feel so grateful to my past-self for putting it on paper. But in equal magnitude, I'm greatly disappointed whenever I realize that a span of a month or more has gone by without mention.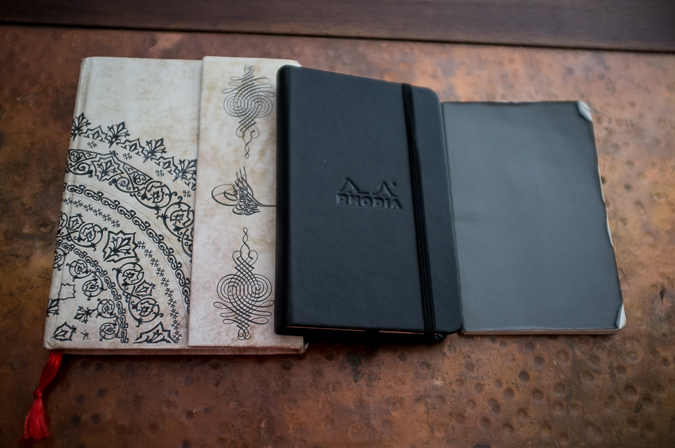 I actually keep 3 active journals on me.
Even if you see yourself as a "lousy writer", keep a journal. You can jot simple notes or sketches if you don't have the energy for laying down paragraphs. You will not regret it.
One Last Thing…
"You cannot overestimate the unimportance of practically everything."

 Greg McKeown, Essentialism: The Disciplined Pursuit of Less
For some people, setting off without their favorite pair of blue jeans is unthinkable. But one amazing aspect about travel is this: after a few weeks of wandering with only what you packed, you'll soon know just what is essential to you.