When living, working, or traveling abroad, the Internet is your lifeline. Without it, you'll fall off the radar of your family and friends. And if you're running an online business or freelancing, your cash flow will go still.
Yet how often are you forced to use dodgy Wi-Fi in a hotel or cafe? And if you're spending time in China, Malaysia, or Indonesia—you'll find that the Internet is far from sovereign. Never mind the threat of network "eavesdroppers" or hackers.
Of course, this is where a Virtual Private Network (VPN) comes in. The security tool for encrypting all of your Internet activity—shielding your data and location from prying eyes.
The thing is, finding a secure VPN connection is problematic abroad. And forking up $20 bucks a month will not guarantee an enjoyable Internet experience. Because a poor VPN decision can leave you blocked from the websites you need the most. And a poor VPN can reduce your connection to crawling speeds.
I'll tell you this though. Wither you're online for work, or to stream your favorite music or video service abroad—a VPN connection is essential.
And a reliable and secure Virtual Private Network, affords you peace-of-mind and unrestricted Internet access. But to select the best VPN provider for yourself, you must first know how to separate the good ones from the bad…
Because some VPNs are more trouble then they're worth.
It must be said that a free VPN is not worth using. They either track your data, or your VPN will fail you when you need it most.
Next are paid services such as Private Internet Access (PIA), which do not provide an option to try-before-you-buy. While $3 dollars a month might seem like a steal, their connections are often unreliable. And due to the abusive users who share the same VPN gateway as legitimate customers, many websites now block PIA users proactively:
[caption id="attachment_578" align="aligncenter" width="740"]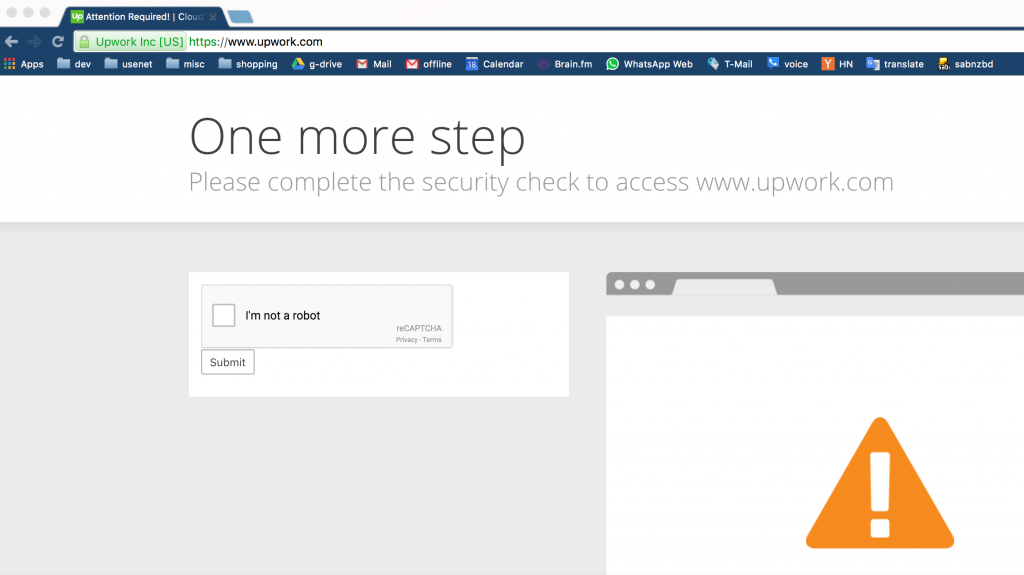 The "I am not a robot" verification for blocked VPN users.[/caption]
On top of this, streaming entertainment services such as Netflix are now able to block sub-standard VPN providers, such as Private Internet Access.
So how do you find a quality VPN?
An excellent VPN doesn't have to cost more than $5 bucks a month. But rather than price-point, it's better to examine these 4 key indicators of a great VPN provider:
Regional gateways
The speed of a VPN is determined by the availability and quality of their regional gateways. A VPN gateway or access point is a secure and private pathway to the Internet. And a slow or distant gateway will bottleneck your connection speeds.
Support for multiple devices
You have more than one way to access the Internet. A quality VPN supports multiple devices, and will allow two or more simultaneous connections.
100% Privacy
A trustworthy VPN will not record one iota of your Internet activity. Privacy also extends to keeping your physical location and IP address hidden from the public.
Free to try
The only way to find out if a VPN is worth paying for, is it to give it a try. And unless a VPN service has something to hide, a free trial period will be provided.
VPN Recommendations
Now that you know what to look for in a VPN, I'll leave you with a few recommendations. All of which have been sourced from individuals living and traveling abroad.
Unblock Us – "Access your favorite websites from anywhere without censorship or third-party snooping." If you need to bypass the regional constraints of specific online services or websites—then Unblock Us is a great option.  No credit card required for a 1 week trial.  The downside is that their VPN service is somewhat limited in functionality.
Cloak – Super friendly and super simple. If you exclusively use Apple devices, Cloak VPN was created for you. Free to try for 30 days, and monthly plans are reasonably priced.
ExpressVPN – Express is recommended if you plan to spend time in China. As Internet censorship is ever evolving, you'll want a VPN service that is dedicated to circumventing The Great Firewall.
VyprVPN – Self-advertised as "The World's Fastest VPN", VyprVPN is a top-rated service. But it's not the cheapest solution. Monthly pricing begins at $10 USD.
When it comes to VPNs, what has been your biggest frustration? Share your thoughts below. I reply to all comments.