While on the road traveling or when moving to a new country for a few months, finding ways to fit in fitness is the key to staying healthy.
But keeping a fitness routine under these unusual and ever changing circumstances can often feel like a lost cause.
So if you are having trouble staying in shape during your pursuit of a life as a digital nomad, or while traveling, here are five unique travel fitness ideas that are worth giving a try…
1. Daily and Short-term Gym Passes
Not everyone knows that in many cities around the world you can join a gym for a single day, or just a few weeks.
The reason why is that most gyms do not advertise short-term memberships, so you'll often need to ask. As the number of gyms willing to negotiate a contractless short-term price for you are plenty, if you simply explain your situation.
From doing a quick internet search, I've found daily gym passes for as low as $5.50 USD in Chiang Mai, Thailand. And a fitness gym in a Berlin (McFit) that says they'll make an exception for their normally required 12 month contract, if you can prove why you require a short-term membership.
There are also gym promotions that you can take advantage of.
As an example, the normal membership price at one particular indoor climbing gym in Southern California is $36 a month, with a 12 year contract. Yet I found a promotion during my visit that let's me join for $5 for my first month, without a contract.
2. The 30 Minute Rule for Walking
With the globalization of Uber, the availability of cheap and efficient public transportation, and even inexpensive moto rentals — it's easier than ever to avoid any serious walking.
Yet walking on a regular basis could be the best way to burn off those extra calories that you've been taking in, since you started giving all that delicious but greasy local food a try.
So here's a rule that keeps my laziness from getting the best of me, even on those hot and sweltering tropical days aboard…
If my destination is less than 30 minutes away, I'm walking.
A simple rule that allows you to get in plenty of walking on a daily basis, as well as giving you the opportunity to explore and appreciate the town or city you are staying in.
3. Bodyweight Fitness
Walking an hour a day can benefit your health, but it's not enough on its own for becoming truly fit.
Yet I've become more physically in-shape than ever before in my life while traveling, and this is largely due to a simple high-intensity, high-interval workout with bodyweight only.
Only 15 to 20 minutes is needed per workout. And the lack of special equipment, or pretty much any other barrier, makes this so practical and effective.
Simply doing pushups and squats could work. But if you want to learn a simple full-body workout that you could try today, you should read this in-depth article that I wrote on the subject: How to Stay in Shape on the Road with Bodyweight Fitness
4. Join a Fitness Class
Rather than join a regular gym, a fitness class can be amazing way to mix things up while building strength and burning fat.
In Thailand for example, you can do some serious Muay Thai training in many locations throughout the country. With pay-as-you-go memberships being quite common.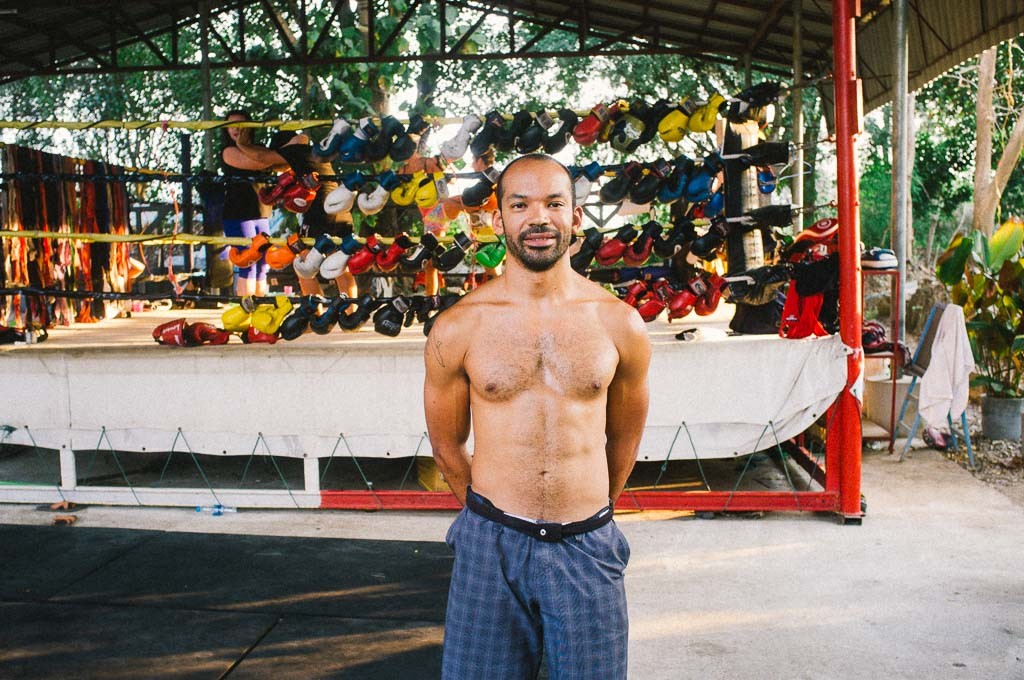 And in Bali, Indonesia or India, you can join a Yoga class.
Or learn self-defense in Israel by training in Krav Maga.
Oh, and if you are into Crossfit training, or just curious about an intense core strength and conditioning program — there is a fast growing number of "Crossfit Boxes" around the world. A box is a barebones gym to some, but heaven to a "CrossFitter". Boxes have all the equipment necessary for the wide range of Crossfit workouts.
5. Learn Something New or Go Exploring
Does going to the gym or jogging for 30 minutes or more just bore you to death? Or is it simply impractical for you at the moment? Well then, here's a way to make fitness exciting and adventurous — learn something new or just go exploring.
Have you always been curious about rock climbing? Then take an outdoor climbing course or visit an indoor gym for a day.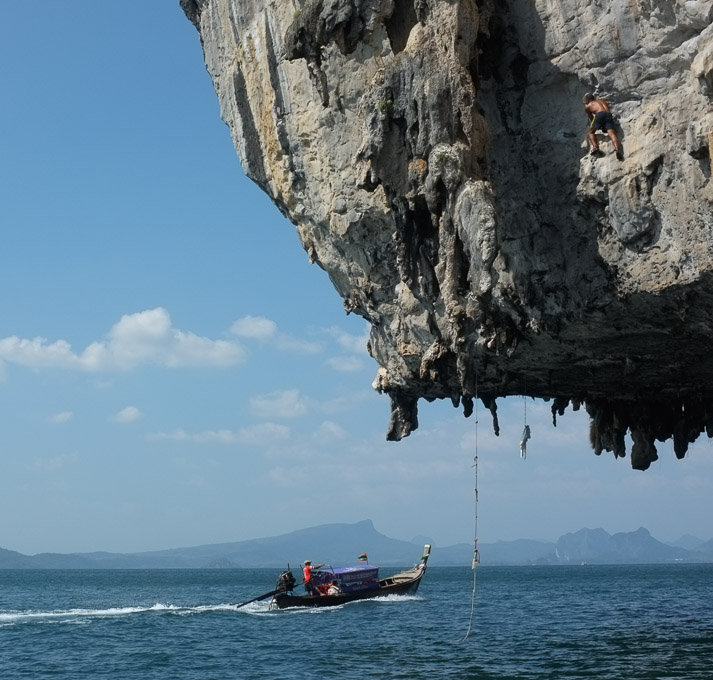 Will you be near to the ocean? Then learn how to surf, standup paddle board, kayak, or just go snorkeling.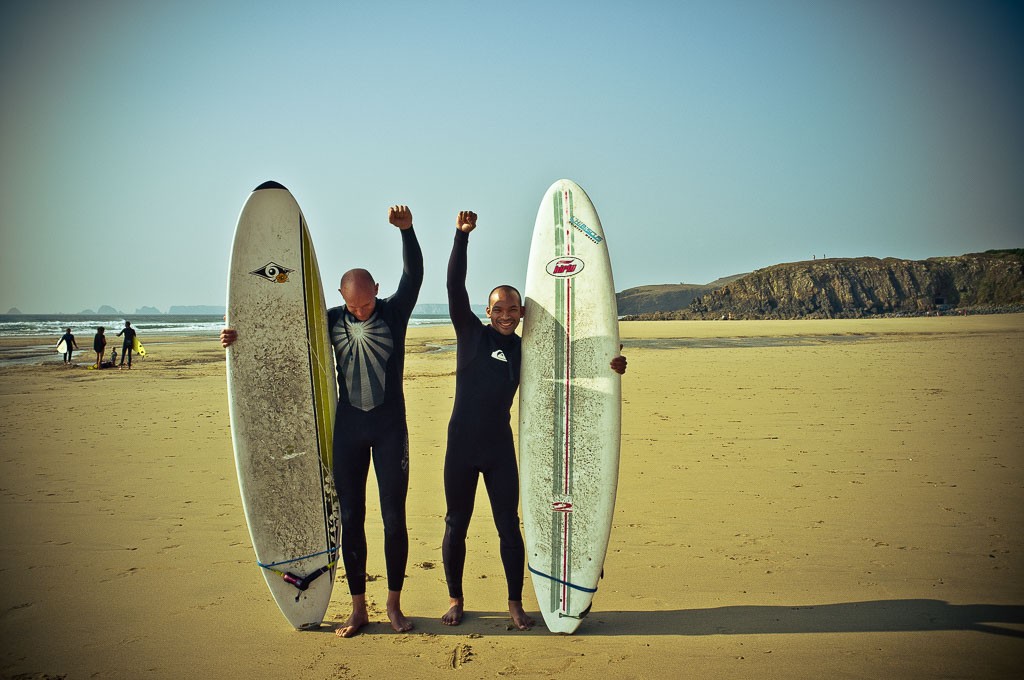 Into hiking? Find guided tours through a local forest, up a mountain, or take a self-guided stroll through a botanical garden.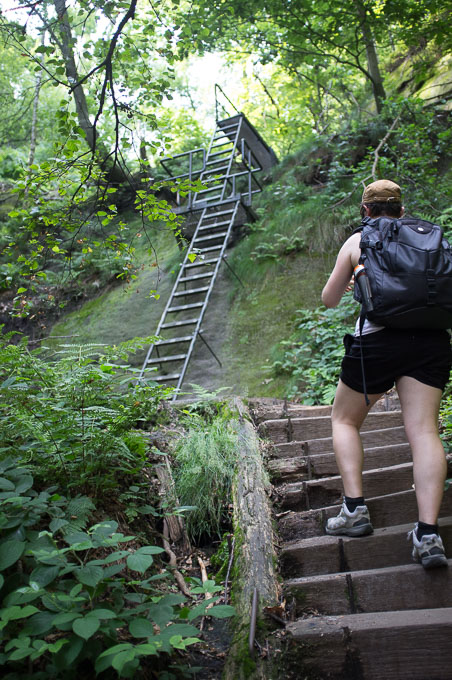 Want to become familiar with the local history of the city you are in? Take a walking tour. Most cities in the world that are popular with tourists offer tours for free, or just a few dollars.
Or if you are feeling brave, learn how to fire dance in the South of Thailand. You'll have no problem finding someone to teach you the basics if you show up at Ton Sai Beach after sunset — an area that's also world famous for its beach side rock climbing.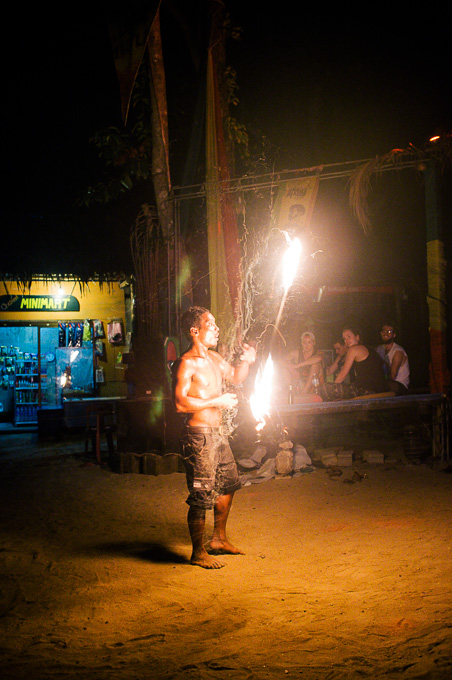 [well]
These ideas can help eliminate those excuses that keep you from staying fit while traveling or living abroad. But are there any other ideas or tips that have worked well for you? Let me know by commenting below.
[/well]